Dacon China is a manufacturer of wheat/barley grass powder,royal jelly,silica gel desiccant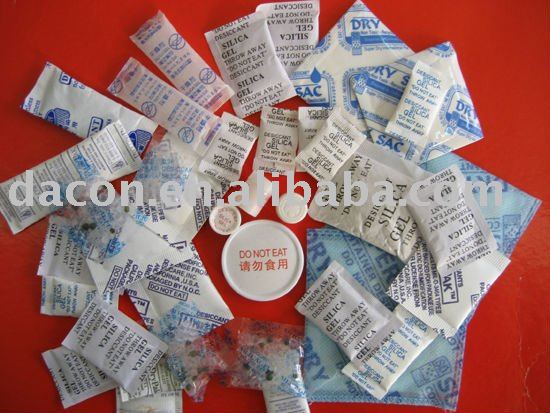 Put the mouse on above image to view full picture
Product Description
silica gel pouch:
Silica gel desiccant, also named silica gel sachet or silica gel pouch.
The specificationis as follows:
1.Weight: 0.5g, 1g, 2g, 3g, 4g, 5g, 6g, 10g, 20g, 30g, 50g, 100g, 200g, 500g
2.Filling material: silica gel white, silica gel blue
3.Packing material: compound paper, filter paper, non-woven paper, tyvek paper, OPPfilm
We can produce the goods as per your requirements.
please contact us.
You may also be interested in the following product(s)

Company Name: Qingdao Dacon Trading Co., Ltd
Registered Address:No. 519, Workshop On 5/F, 1 Hancheng Rd., Free Trade Zone, Qingdao, Shandong, China (Mainland)
Legal Representative/CEO: Ms. Shuming Kang
Registration No.: 91370220747213098M

86-532-80865267
86-532-80865298
Mr. Weishun Yang
Tags