Dacon China is a manufacturer of wheat/barley grass powder,royal jelly,silica gel desiccant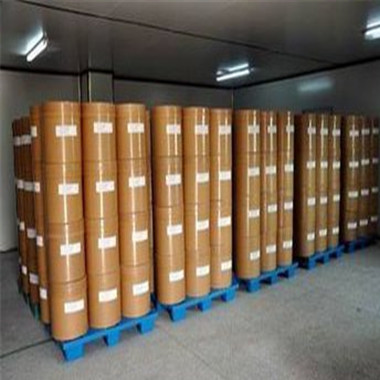 Put the mouse on above image to view full picture
Product Description
Olaquindox
EINECS NO: 245-832-8
Molecular Formular: 263.25
Molecular Weight: C12H13N3O4
Appearance
light yellow crystalline powder.
Odorless, bitter in taste.
Dissolve in hot water, slightly dissolve in cold water, hardly undissolve in menthanol, ethyl alcohol, chloroform.
Adaptability
Antimicrobial growth promoter. Mainly used to promote the growth of pigs and can also be used for the prevention and treatment of Piglets, White diarrhea, Swine gastroenteritis.
Pharmocology
Broad-spectrum antibiotic. Has the ability against Gram-negative bateria, especially for the Esherichia coli. It can also inhibit the Treponema and Gram-positive. Enhance the assimilation of protein and improve the feed conversion and lean meat percentage so that promote the growth of pigs.
Advantage
.The bioavailability can reach 100% and excreted rapidly, less residue.
Useage & Dosage
Mix feed. Per 1000 kg feedstuff, pig 2 months ago to promote the growth of 50 g, 2 to 4 months of age 15 to 20 g, treatment of 50~100 g.
Take oral. Per kilogram of body weight, livestock treatment of intestinal bacterial infections 5 to 10 mg, treatment aureus disease by 20 to 30 mg.
Precaution
Forbid using in fowl.
To reduce the possibility of poisoning, should be strictly in accordance with the standards used and do
not arbitrarily increase the dose.
Pigs weighing 35 kg is disabled.
Withdrawl period: 35 days
Package:25 kg/barrel, 10kg/barrel
Storeage: store in dry and dark place.
Expiry: two years
increase the milk fat production of dairy cattle.
It is also used in the production of dye stuffs, as a polymerization catalyst.
as a polymer stabilizer, as a flavoring agent
You may also be interested in the following product(s)

Company Name: Qingdao Dacon Trading Co., Ltd
Registered Address:No. 519, Workshop On 5/F, 1 Hancheng Rd., Free Trade Zone, Qingdao, Shandong, China (Mainland)
Legal Representative/CEO: Ms. Shuming Kang
Registration No.: 91370220747213098M

86-532-80865267
86-532-80865298
Mr. Weishun Yang
Tags