Dacon China is a manufacturer of wheat/barley grass powder,royal jelly,silica gel desiccant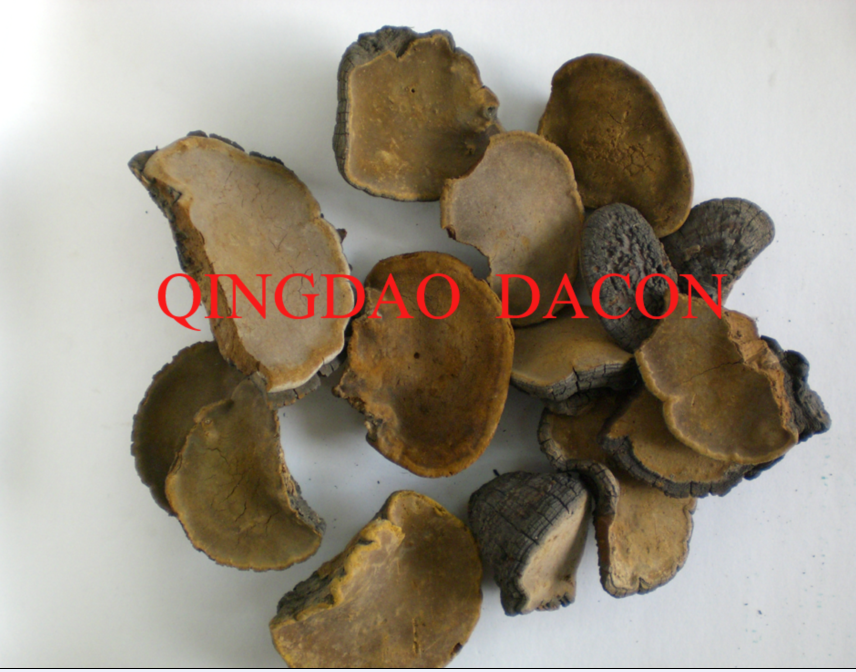 Put the mouse on above image to view full picture
Product Description
Properties:

Product Name: Phellinus igniarius extract, Phellinus Fungus Extract
Latin Name: Phellinus igniarius L.
Appearance: Brown fine powder
Specification: Polysaccharides:10%,20%,30%
Packing: Packed in paper-drums and two plastic-bags inside or as per your request.
Net Weight: 25kg/drum
Stored in a cool and dry well-closed container, keep away from moisture and strong light/heat.
Description:

Phellinus igniarius is traditional medicine of Asians (especially China, South Korea and Japan, etc.). In non-clinical field, it is usually used to treat: stomach pain, gastrointestinal disorders, lymph node inflammation,cancer, as well as promoting physical fitness and preventing various diseases. Until recent decades, these pharmacological effects have been gradually explained by science. In 1996, Korean Kim, H. M. isolated Mulberry polysaccharides from Phellinus igniarius, and found it can stimulate the adjustment of humoral immunity and cell immune activity, thereby releasing a lot of immune-stimulating products. Besides, in the description of Phellinus igniarius anti-inflammatory role, Kim, S. H. found extracts of Phellinus igniarius n-butanol can remove mouse ear edema caused by croton oil, and can also strongly inhibit chicken chorioallantoic membrane angiogenesis, and also found that the extract also analgesic effect.
In anti-cancer aspect, its extracts have a very good effect in inhibiting the growth of tumors. Experiments confirmed that water extract of Phellinus igniarius can induce cancer cells enter the cell death process. In addition, Phellinus igniarius can also strongly inhibit the transferring of cancer cells and the cancer recurrence after surgery. Phellinus igniarius polysaccharide can significantly improve the patient's immune level, resist radiotherapy and chemotherapy side effects, and work with radiotherapy and chemotherapy killing cancer cells, enhancing effect. Phellinus igniarius extracts are non-toxic and harmless to humans, even using it in large doses for a long term there is no toxic side effect.
Function:
1. Restrain increase and transfer of cancer cell.
2. Use with anti-cancer medicine can buildup effect of anti-cancer, and lighten side effect of anti-cancer medicine.
3. Relax pain, inappetence, lost weight and tiredness of cancer, improve QOL.
4. Anti-cancer, avert cancer again.
5. Can prevent and improve the infect of depress immunity.
You may also be interested in the following product(s)

Company Name: Qingdao Dacon Trading Co., Ltd
Registered Address:No. 519, Workshop On 5/F, 1 Hancheng Rd., Free Trade Zone, Qingdao, Shandong, China (Mainland)
Legal Representative/CEO: Ms. Shuming Kang
Registration No.: 91370220747213098M

86-532-80865267
86-532-80865298
Mr. Weishun Yang
Tags