Dacon China is a manufacturer of wheat/barley grass powder,royal jelly,silica gel desiccant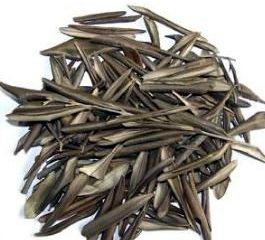 Put the mouse on above image to view full picture
Product Description
Olive leaf extract:
We have our own factory, which is professionally manufacturing various kinds of herbs, herbal granule, slice, powder and herbal extract etc herbal products.
Properties:
Product Name: Olive leaf extract, oleuropein
Appearance: Yellow brown fine powder
Latin Name: Canarium album raeusch
Molecular Formula: C25H32O13
Molecular Weight: 540.51
CAS No.: 32619-42-4
Specification: Oleuropein: 6%,12%,15%,20%,35%
Packing: Packed in paper-drums and two plastic-bags inside or as per your requirement.
New weight: 25kg/drum
Stored in a cool and dry well-closed container, keep away from moisture and strong light/heat.
Description:
The Olive Tree is often referred to as "The Tree of Life" and Olive Leaf Extract has been used as a natural antibiotic for thousands of years, it was revered by the Egyptians. Medical reports from 1855 detail the drinking of a tea brewed with olive leaves as being effective against Malaria. When the active components were isolated in 1969 by a major pharmaceutical firm - the Upjohn Company, an upsurge of research resulted in dramatic discoveries. Olive Leaf Extract can be effective where allopathic antibiotic treatment has failed.
Function and usage:
1. Olive leaf extract is used for the treatment of malaria. Olive leaf extract traditionally received little attention in medical circles.
2. Olive leaf extract has a similar antiviral action to many anti-retroviral drugs, as both a potent protease and reverse transcriptase inhibitor.
3. Olive leaf extract also appears to be effective in the treatment of many of the opportunistic infections associated with HIV.
You may also be interested in the following product(s)

Company Name: Qingdao Dacon Trading Co., Ltd
Registered Address:No. 519, Workshop On 5/F, 1 Hancheng Rd., Free Trade Zone, Qingdao, Shandong, China (Mainland)
Legal Representative/CEO: Ms. Shuming Kang
Registration No.: 91370220747213098M

86-532-80865267
86-532-80865298
Mr. Weishun Yang
Tags