Dacon China is a manufacturer of wheat/barley grass powder,royal jelly,silica gel desiccant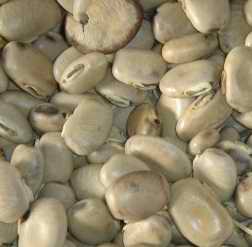 Put the mouse on above image to view full picture
Product Description
Levodopa:
We have our own factory, which is professionally manufacturing various kinds of herbs, herbal granule, slice, powder and herbal extract etc herbal products.
Properties:
Product Name: L-Dopa, L-Tyrosine, Larodopa, Dopar,Mucuna pruriens extract
Part of used: Seed of M.cochin chinensis(Lonr.)
Appearance: White or milk white crystalline powder
CAS No.: 59-92-7
Molecular Formula: C9H11NO4
Molecular Weight: 197.19
Melting Point: 276oC-278oC
Specification: Levodopa: 98%,99%
Packing: Packed in paper-drums and two plastic-bags inside or as per your requirement.
Net weight: 25kg/drum
Stored in a cool and dry well-closed container, keep away from moisture and strong light/heat.
Description:
Levodopa is the precursor required by the brain to produce dopamine, a neurotransmitter (chemical messenger in the nervous system). People with Parkinson's disease have depleted levels of dopamine. Levodopa is used to increase dopamine in the brain, which reduces the symptoms of Parkinsons disease. Levodopa is broken down by the body before it reaches the brain. To avoid this, levodopa is used with carbidopa, a drug that protects levodopa from breakdown. Levodopa is available alone or in a combination product.
Function:
1. Improve the level of dopa aminein cerebral tissues.
2. Effect on the symptoms caused by manganese and cobalt poisoning.
3. Effect on theliver coma caused by liver function exhaustion.
You may also be interested in the following product(s)

Company Name: Qingdao Dacon Trading Co., Ltd
Registered Address:No. 519, Workshop On 5/F, 1 Hancheng Rd., Free Trade Zone, Qingdao, Shandong, China (Mainland)
Legal Representative/CEO: Ms. Shuming Kang
Registration No.: 91370220747213098M

86-532-80865267
86-532-80865298
Mr. Weishun Yang
Tags