Dacon China is a manufacturer of wheat/barley grass powder,royal jelly,silica gel desiccant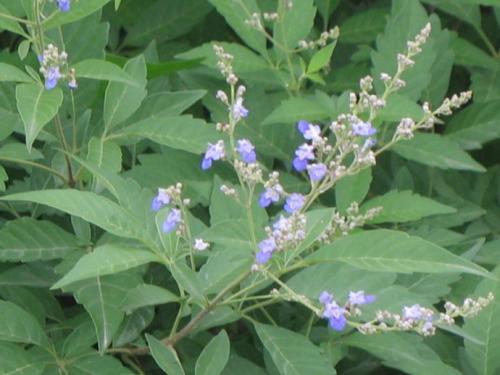 Put the mouse on above image to view full picture
Product Description
Properties:
Product Name: Chasteberry Extract
Latin Name: Vitex agnus-castus
Part used: Fruit
Specification: Vitexin 5%, Flavones 5%;or 4:1 10:1
CAS No.: 525-82-6
Packing: Packed in paper-drums and two plastic-bags inside or as per your request.
Net weight: 25kg/drum
Stored in a cool and dry well-closed container, keep away from moisture and strong light/heat.

Function:
Vitex agnus-castus (chaste berry) is a well-known herb that has been used for centuries for hormonal imbalances in women. Vitex is one of the oldest phytomedicines. The ancient Greek physicians reported its use in suppressing the libido. Using medicines similar to modern indications, they recommended it as an aid in external wound heeling, complaints of the spleen, and for use in child birth. The English have used Vitex or Chaste berry to suppress the libido as did the Catholic Church, which had it placed in the pockets of neophyte monks to help in their vow of chastity. Early American physicians used it to stimulate lactation and as an emmenagogic. However, there is no contemporary scientific literature to suggest that Vitex or Chaste Berry actually does suppress the libido.
It is believed that chaste berry extract helps regulate hormonal imbalances by directly affecting the pituitary gland and the hypothalamus. This results in more progesterone production and less follicle stimulating hormone production. Because many hormonal disorders, such as poly-cystic ovarian syndrome are caused by hindered progesterone production, chaste berry extract may be a beneficial treatment option
You may also be interested in the following product(s)

Company Name: Qingdao Dacon Trading Co., Ltd
Registered Address:No. 519, Workshop On 5/F, 1 Hancheng Rd., Free Trade Zone, Qingdao, Shandong, China (Mainland)
Legal Representative/CEO: Ms. Shuming Kang
Registration No.: 91370220747213098M

86-532-80865267
86-532-80865298
Mr. Weishun Yang
Tags