Dacon China is a manufacturer of wheat/barley grass powder,royal jelly,silica gel desiccant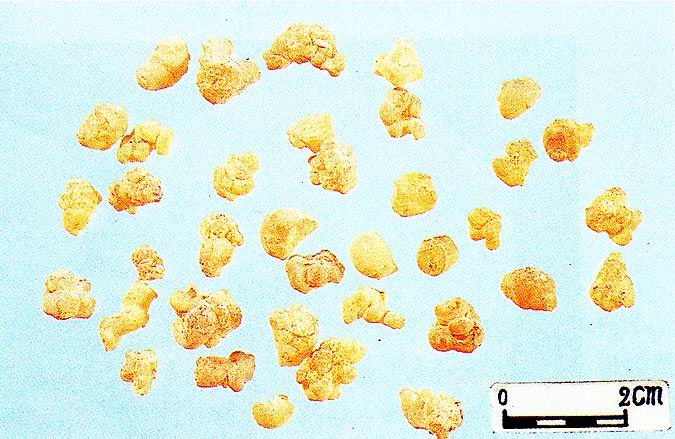 Put the mouse on above image to view full picture
Product Description
Boswellia Serrata Extract:
We have our own factory, which is professionally manufacturing various kinds of herbs, herbal granule, slice, powder and herbal extract etc herbal products.
Properties:
Product Name: Salai Guggal Extract, Boswellia Serrata Extract, Boswellin extract
Latin Name: Boswellia carterii Birdw or Boswelia bhaw dajiana Birdw. and Boswellia neglecta M.Moore.
Appearance: Light yellow fine powder
Plant part used for extraction: Oleogum-resins
Specification: Boswellic acid: 65%
Packing: Packed in paper-drums and two plastic-bags inside or as per your requirement.
Net weight: 25kg/drum
Stored in a cool and dry well-closed container, keep away from moisture and strong light/heat.
Description:
Boswellia serrata is Indian frankincense or Salai. It is found in Rajasthan and Madhya Pradesh in India. Its aroma is generally considered to be far inferior compared to Boswellia sacra or Boswellia frereana. In Ayurvedic medicine Indian frankincense (Boswellia serrata) has been used for hundreds of years for treating arthritis. Extracts of Boswellia serrata have been clinically studied for osteoarthritis and joint function, particularly for osteoarthritis of the knee. A Boswellia extract marketed under the name Wokvel has undergone human efficacy, comparative, pharmacokinetic studies. Boswellia serrata is used in the manufacture of the supposed anti-wrinkle agent "Boswelox", which has been criticised as being ineffective.
Function:
It can promote blood circulation to stop pain, relax muscles and tendons to detumescence.
1. Used for bleeing sore and Chest/abdominal pains casued by blood stasis, often with myrrh;
2. Used for treatments of stomachache due to emotional depression and the hyperactive liver-qi attacking the stomach, often with rhizoma cyperi and Radix Curcumae.
You may also be interested in the following product(s)

Company Name: Qingdao Dacon Trading Co., Ltd
Registered Address:No. 519, Workshop On 5/F, 1 Hancheng Rd., Free Trade Zone, Qingdao, Shandong, China (Mainland)
Legal Representative/CEO: Ms. Shuming Kang
Registration No.: 91370220747213098M

86-532-80865267
86-532-80865298
Mr. Weishun Yang
Tags